Wanting to support and assist with learning of the skills that kids need for problem solving, and generally in life, Agon Pacific donated used computers for children and teachers at Zero-to-Hero Foundation.
Zero-to-Hero Program in Huana, Phetchabun, Thailand, is based on the world famous Finnish early childhood education concept. Together with Thai experts the foundation is adapting the concept to suit the children in the Thai countryside. When ready, the model can be applied elsewhere in the developing countries.
In addition to the computers, Agon Pacific employees gathered and provided their kids' used books, toys and clothes. The books are needed in Zero-to-Hero Kindergarten, and the toys together with the children clothes were donated to the families of Huana.
Agon Pacific wishes success for Zero-to-Hero, its founders Dan and Jo Rubinstein, and especially to all of the children and their families at Huana, Thailand !
Photo credits Paivi Arvonen/Diamond Idea
More information about Zero-to-Hero: www.z2h.fi
#agonpacific #charity #finnisheducation #problemsolving #recycling #goodwill #nonprofit
https://agonpacific.com/wp-content/uploads/2016/09/agon-logo-01-1.png
0
0
agon
https://agonpacific.com/wp-content/uploads/2016/09/agon-logo-01-1.png
agon
2019-05-07 08:00:23
2019-05-13 02:49:21
DONATION FOR CHILDREN AT HUANA, THAILAND
During the past few years one of Kesla's main area of interest has been Asia. The list of representatives in Asia has now widened further as Kesla and Agon Pacific Co. Ltd have signed a contract of cooperation for sales and services of KESLA products in Thailand.
Agon Pacific has Finnish roots
Agon Pacific Co. Ltd is a Finnish majority owned company, and one of the founders and acting CEO is Finn, Tommi Ijäs. Agon Pacific is the leading boiler service provider in Southeast Asia. The company provides equipment and services to power plants and boilers throughout the value chain. With this agreement, the company now widens its products and services portfolio to forestry related KESLA products: grapples, chippers, tractor loaders and trailers and especially harvester heads.
– Synergy benefits with the power plant and boiler business can be easily achieved as many potential and existing wood harvesting clients are already familiar with our company, and this is part of the value chain we already serve, states Tommi Ijäs, CEO and founder of Agon Pacific.
– Agon Pacific has a very strong hold also in the after sales side of the business, which is essential when selling forestry machines, adds Janne Häyrynen, Sales Manager for APAC at Kesla.
– We have been working in Thailand now for a few years and during that time we have had successful cooperation with many of the big players in the field. Now, with the help of Agon Pacific, we are able to serve more companies and from the local field, states Mika Tahvanainen, the Marketing Director of Kesla.
 Mechanization in the forests of Thailand has barely started. Kesla's new cooperation partner Agon Pacific completes Kesla's strong presence, support and after sales in mechanizing forestry.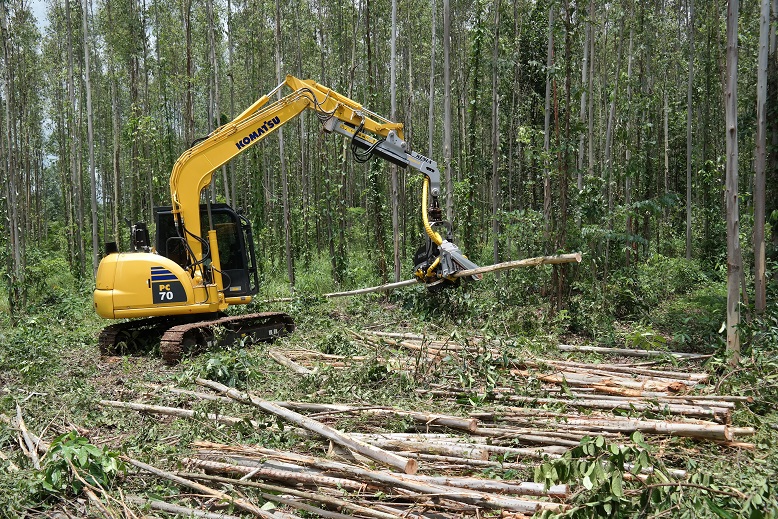 Credit: https://www.kesla.fi/news/article/article/news/agon-pacific-co-ltd-starts-as-a-kesla-dealer-in-thailand/
https://agonpacific.com/wp-content/uploads/2016/09/agon-logo-01-1.png
0
0
agon
https://agonpacific.com/wp-content/uploads/2016/09/agon-logo-01-1.png
agon
2019-02-18 00:00:06
2019-02-18 04:52:09
AGON PACIFIC CO. LTD STARTS AS A KESLA DEALER IN THAILAND
We held Office Blessing Ceremony in the morning, 09 Jan 2019 Start our new year with meritable and positive things.
https://agonpacific.com/wp-content/uploads/2016/09/agon-logo-01-1.png
0
0
agon
https://agonpacific.com/wp-content/uploads/2016/09/agon-logo-01-1.png
agon
2019-01-09 10:07:33
2019-01-16 10:33:12
Office Blessing Ceremony At New Office Location
Blog Posts
Pages
Categories
Monthly